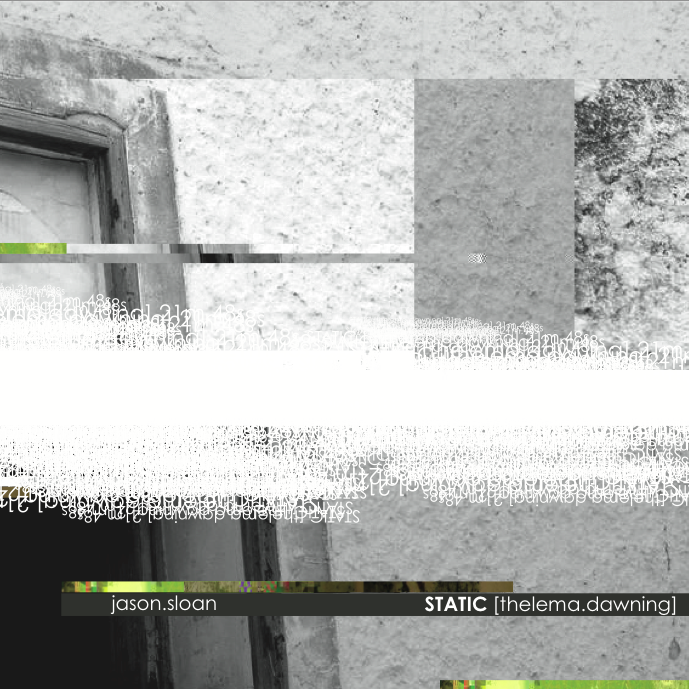 Slo.Bor Media is excited to announce the digital re-issue of Jason.Sloan's out of print STATIC [thelema.dawning]. This E.P. was originally released in early 2008 as an installment in the German Waterscape Records 3″ CD limited edition guitar drone series. Jason says "At this time I was listening to a lot of Peter Michael Hamel and La Monte Young which lead to the idea of using a lot of live pipe organ on this recording." STATIC blends together compositional styles Sloan has been drawn towards over the last decade and will surely appeal to both fans of pure space/ambient music and a more aggressive, textural guitar shoegaze style ala AMP, Windy & Carl or early even Slowdive.
The first 12 minutes of STATIC are layered with live processed pipe organ and cell phone feedback giving way to a wall of beautiful shoegaze style guitar drone.
STATIC [thelema.dawning] will be available worldwide in iTunes, eMusic, Amazon, Rhapsody, Rdio & other good digital music stores and services on June 15, 2012 in addition to the Slo.Bor Media website store.