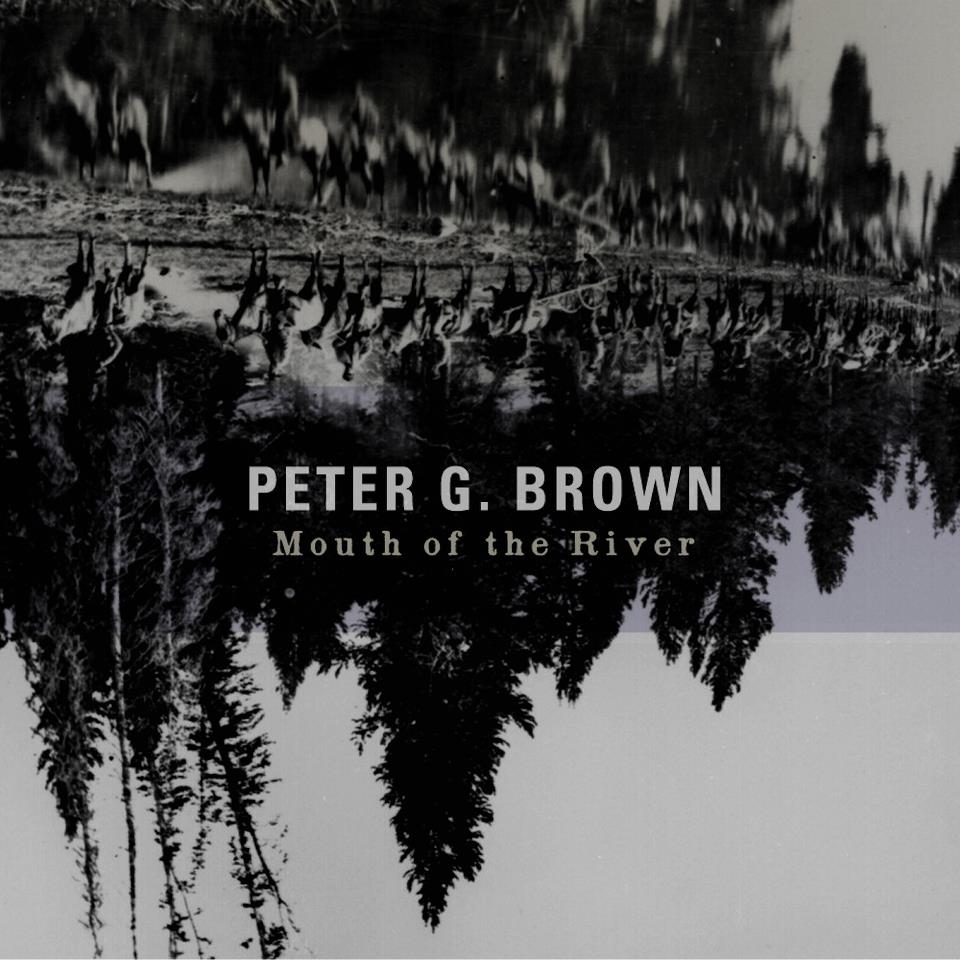 Mouth of the River marks the return of Peter G. Brown's exploration into the synthesis of deep-ambient solitude and the shared sonic traditions of early American folk music. After the release of 2011's Ten Years of Dust, Brown began researching and gathering archive recordings of Appalachian old-time musicians and poets from the early 20th century. The organic, undulating drone of the fiddle, deep choral moan of shape-note singers and field recordings of labor camps are all sources of inspiration for Mouth of the River. Brown chooses pay homage to these motifs through his use of melodic banjo improvisations, organic, distant hums and collaged audio samples to create a mournful tapestry full of self-reflection and isolation.
Many who live below the Mason-Dixon line may refer to these new works as hainted; the new compositions feel as though there are souls from an older time occupying them, pulling on the strings and telling their tales. The EP opens up with an excerpt from the great Carl Sandburg and jettisons into a quilting of piano and acoustic guitar on Four Cords of Sourwood. Things pass between dark and light in almost an instant as Brown superimposes uplifting banjo runs with moody cello-like passages in pieces like Chancellorsville and The Hand of Man. We even hear a melody sung in the Shaker tradition overlaid with quiet musings of mandolin and guitar, though the EP never strays far away from its contemplative core.
Mouth of the River is able to find a musical home among neo-folk artists like Brian Harnetty, Sam Amidon and Frank Fairfield but just as easily melds into the rich pastoral music of La Monte Young, Marsen Jules and Brian McBride. The accessibility of this album resonates with Brown's aim of finding the balance between American music's deep past and the onward push upstream to find new sonic landscapes to settle.
Mouth of the River will be available worldwide on Friday June 8th in iTunes, eMusic, Amazon and all good digital music retailers.
– Four Cords of Sourwood [Full track preview]
Audio clip: Adobe Flash Player (version 9 or above) is required to play this audio clip. Download the latest version here. You also need to have JavaScript enabled in your browser.
Track Listing:
1. I am at Sea – 1'13"
2. Four Cords of Sourwood – 3'26"
3. The Hand of Man – 4'26"
4. Chancellorsville – 3'18"
5. The Protecting Chain – 3'29"
6. Hiram's Lament – 3'47"